Dental Crowns Treatments in Key West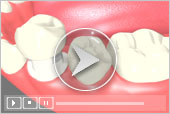 A wonderful smile is one such thing that we all are proud off!!!!. Anybody for that matter would love to have a 100-watt smile which shows how much confidence an individual have in them. A glittering smile not only enlightens an individual but also at the same time spreads a warmth and friendliness in the air.
But there are chances when the beautiful smile fades away from a person due to many factors. The prime reasons could be due to a fractured tooth, decayed tooth, large filling or even severely damaged tooth for that matter. In such situations, your dentist will recommend to go for a dental crown treatment.
Mode of Treatment!!!!!
When you visit your dentist for the first time for fixing a dental crown, the dentist will initially remove all the decay and the stuff which are lodged in the missing area. Further, they clean up the area thoroughly and makes an impression. A temporary metal or a plastic crown will be placed for time being. In subsequent visits, the temporary crown will be replaced by a full and final crown which will be cemented into the missing tooth. The dentist will go ahead with the crowns which are made of metals like porcelain, porcelain fused to metal. It all depends on one's requirements, preference and cost factor.
Dental Crowns at Key West/ Florida:
GOOD NEWS for the residents of Key West. We are happy to serve you with our services for the citizens residing in and around the city of Key West. Our vision is to "create dazzling smiles". We strive in every possible way to create and restore your smile. Call us right away at 305-293-9490 to fix an appointment with our dentists. You can also head right away to our office based at 3146 Northside Dr, Suite 101, Key West, Florida- 33040.