Teeth Whitening Treatments in Key West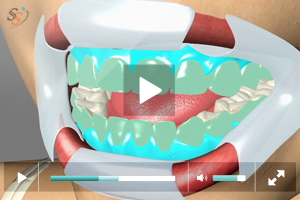 A smile is your signature which can create the first impression for you on the social platform. It is something which defines your character and reflects your personality. Naturally, a bright and attractive smile gives a good impression of a person and increases his/her opportunities in career. Lovely smiles can also add more joy to love life. Teeth whitening is one of the most popularly used techniques to beautify smiles. The process is quite economical and the results add more charm to daily life. Our dental practice has high-end equipment and skilled dental professionals to brighten smiles for our patients. Our teeth whitening process has brought splendid results for people of Key West, FL.
Why is teeth whitening required?
There are several reasons why you may want to whiten your teeth. You may not be happy about your dull smile. You may be preparing yourself for an upcoming event. You may want to remove stain which has remained on your teeth for long or you may also be looking forward to create the good first impression. Whatever the reason is, bright smiles can truly make a person feel happy and confident about himself/herself. The process of teeth whitening removes alien particles from surface of the mouth and reflects natural color of teeth. The brightness of teeth achieved through teeth whitening process gives the confidence to smile.
After Care for Teeth Whitening
The brightness achieved from teeth whitening process lasts long when proper care is taken after the treatment. There are certain food and daily habits which can harm the brightness of teeth. Coffee, tea, cola, and wine are some of the fluids which may leave stain over teeth. Smoking and chewing tobacco are also not good for the color of natural teeth. Patients should take necessary care to prevent the discoloration of teeth from such food and practices.